Interior Painters and Decorators North Wales
Based In Rhyl, We cover all aspects of interior painting and decorating, We cover all areas in and around North Wales.
01
Home Decorating Services
Residential Interior Painting
We cover all aspects of interior residential painting and decorating in homes around North Wales
Commercial Interior Painting
We cover all aspects of commercial painting and decorating, shops, schools restaurants, and more
Free No Obligation Quotes
We offer a free site visit and follow up with a detailed no obligation quotation via a detailed email.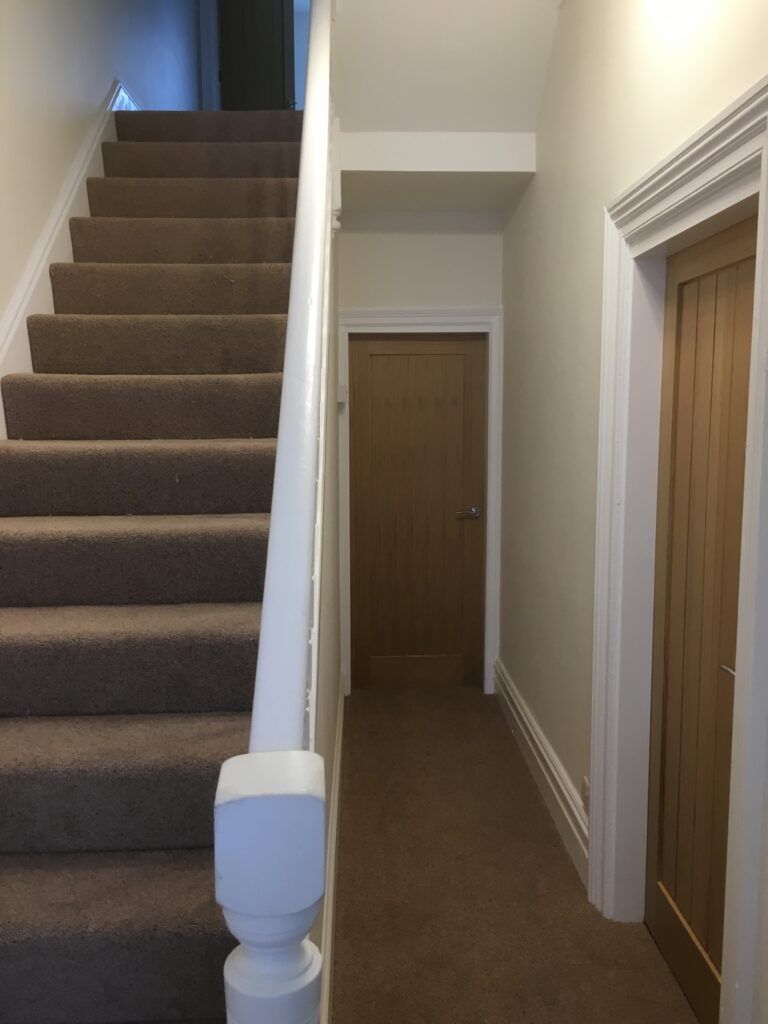 Preparing Rooms For Internal Painting – From Prep Work to Finishing Touches:
Preparation is key for a professional finish, as professional decorators we prepare any room with the adequate preparation required for any particular room by the means of caulking, filling, sanding, dusting and cleaning prior to painting.
Our team will prepare your room for painting by firstly clearing the room of what furniture can be taken out, sheeting and masking the rest, providing the wall/ceiling surfaces you have are of fair condition, You can expect all walls and ceilings imperfections such as cracks, holes and rough surfaces to be filled, caulked to a neat and tidy finish.
We prepare walls and ceilings by filling and sanding down to as good as a smooth new plaster finish once painted, We Refill smaller imperfections to the walls and ceilings in-between coats of paint using a quick drying one time filler to help achieve that new plastered look we are all looking for.
Stripping Wallpaper and Preparing The Walls For Paint: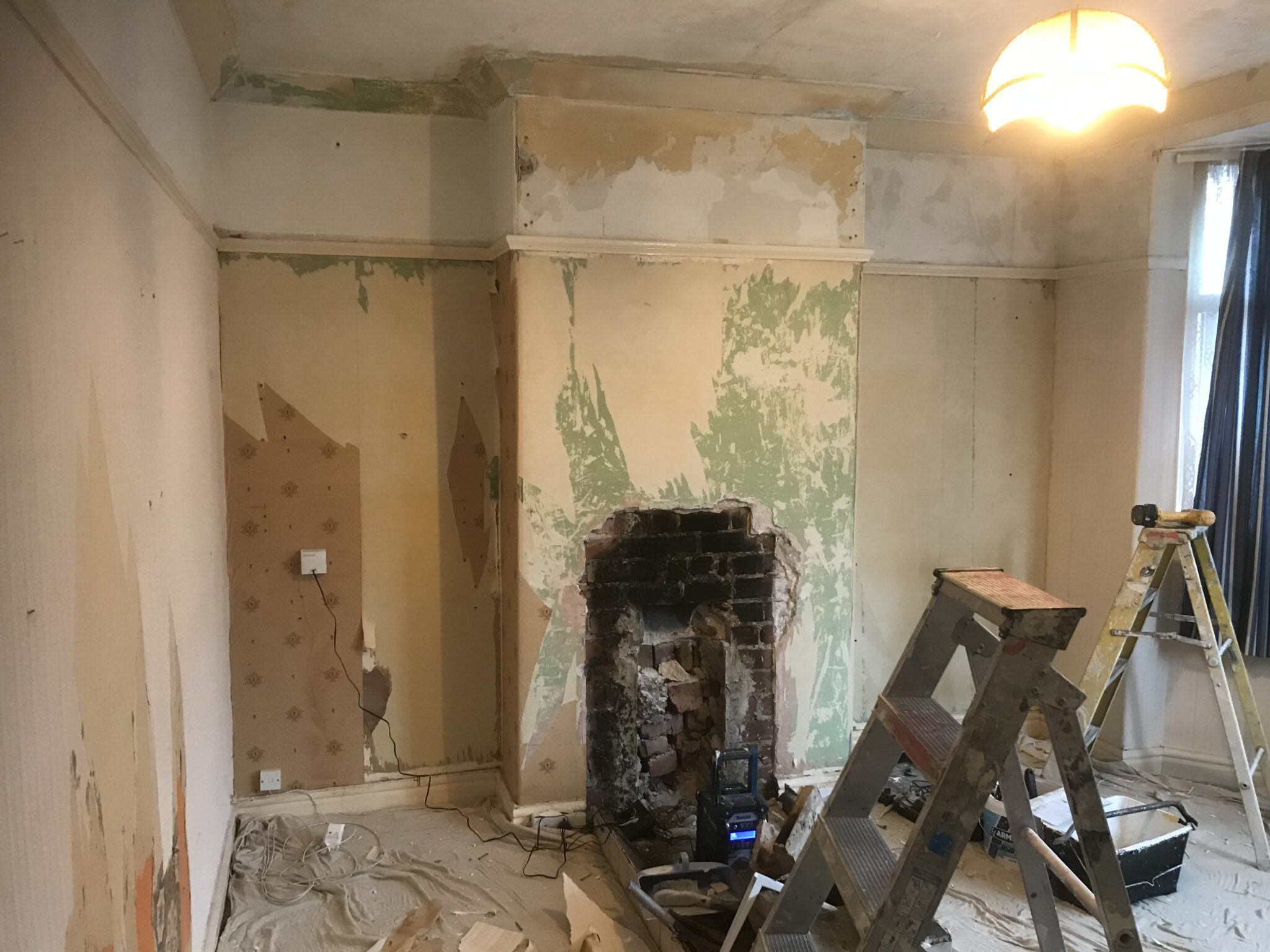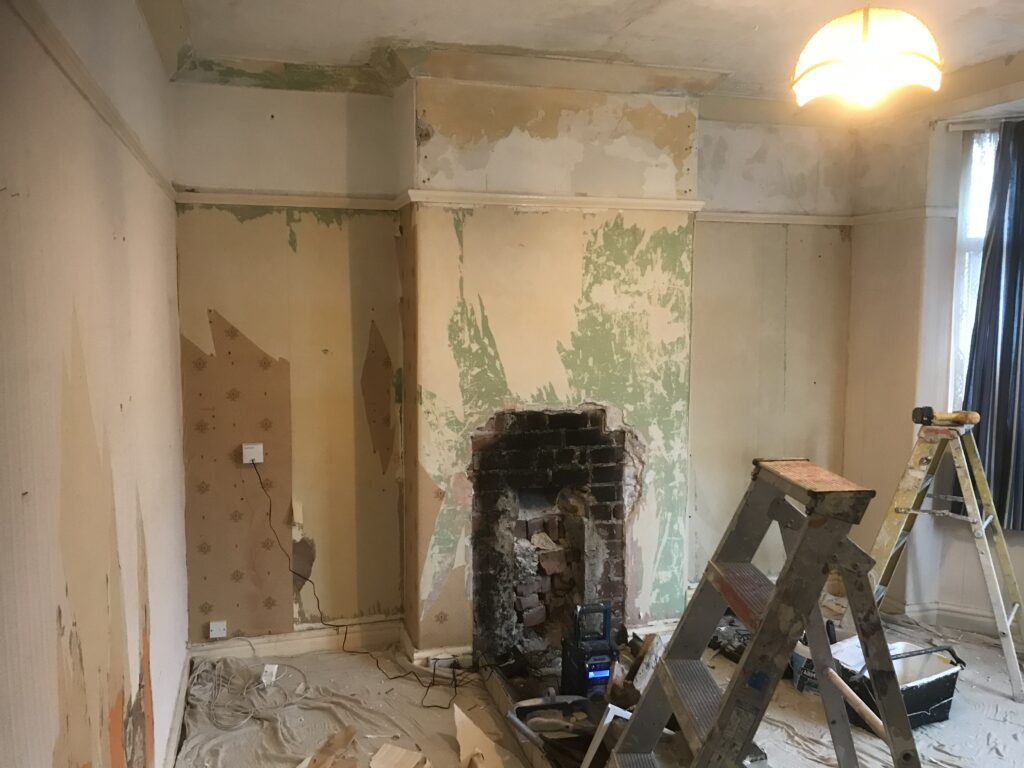 This can be a DIY nightmare! But Not for the Pro's, we've got you covered!
You never know what's underneath the wallpaper is the main thing to think about, a good wall or a bad wall, well
TIP – As a customer, before calling us it's always worth trying a small area where you can rip the wallpaper off to get an idea of what's underneath or we can do this on a site visit to get an idea of what were dealing with!
We have the best techniques for stripping wallpaper off in quick time and the best filling skills to to make good of your walls providing the walls are of fair condition when the paper comes off.
We also have a background in tape and jointing where we know of advanced drywall filling skills.
In some cases it may be worth over boarding ceilings and walls to make a new surface, In other cases bonding and plastering will or may be required, we can help you with this if we can't achieve the job with our filling techniques, we can plaster patch or arrange for a full plastering or tape and jointing job/price if any job justifies this.
Painting The Walls and Ceilings
This is the pleasure for interior painters and decorators, One the prep is out the way it's time to put the cream on the walls, The most exciting part for the decorator and the client., We have painters and decorators with laser like cutting skills, Attention to detail finishing skills to make any room look the best it can.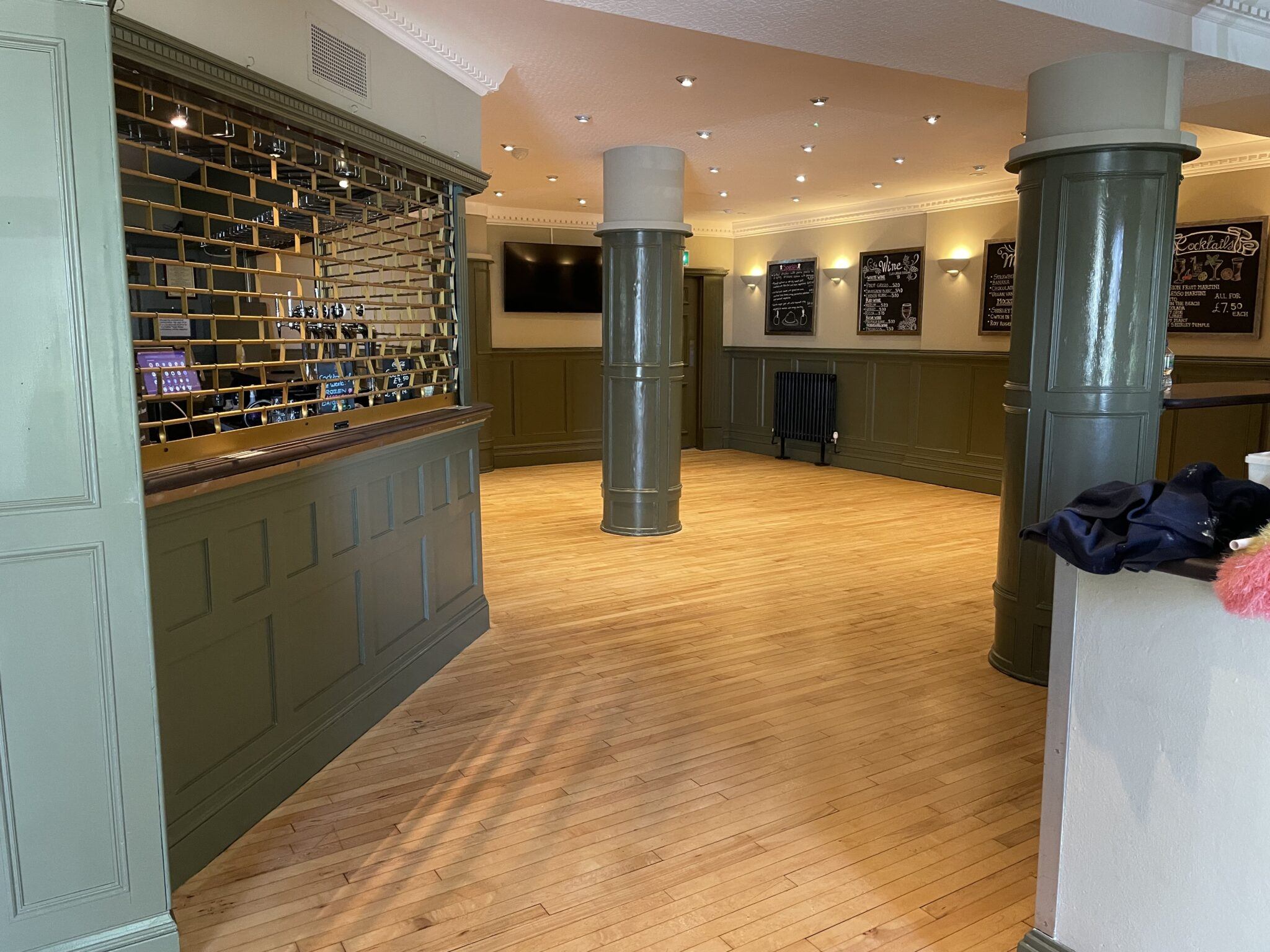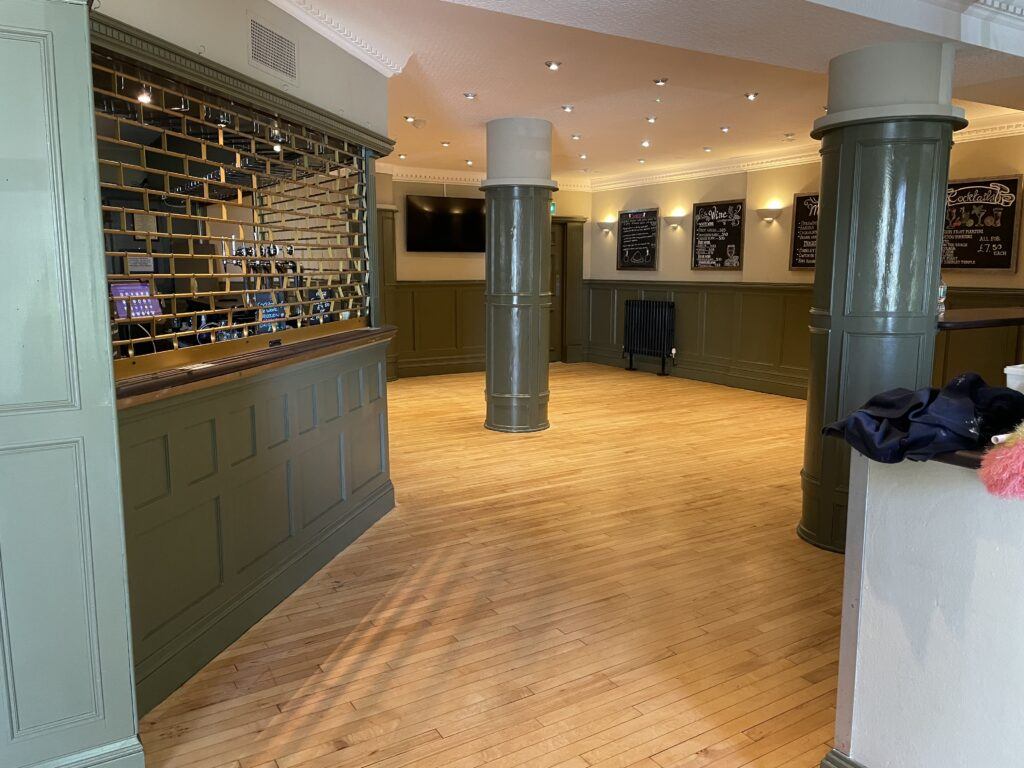 We offer Commercial Interior painting for many different types of commercial properties
Keeping up the appearance of your commercial property not only boosts morale for your staff it also shows your customers you have high standards.
Our Working Process​
What you can expect when contacting us.
Consultation​
On the first point of contact, you will be asked about the details of your job, your address will be collected along with a suitable time for a site meeting.
Site Meeting
At the site meeting, we collect your email, then discuss your requirements for the work you want to do and take some notes with regard to labour and materials costs.
The Follow Up
We then follow up with a detailed email of your job specifications which includes a list of the work required along with your price for both labour and materials.
Finally
Once you receive your detailed free no obligation quotation. It's then up to you to contact us if you would like to go ahead with the work and we then book a start date with you.
Our Interior Painting Work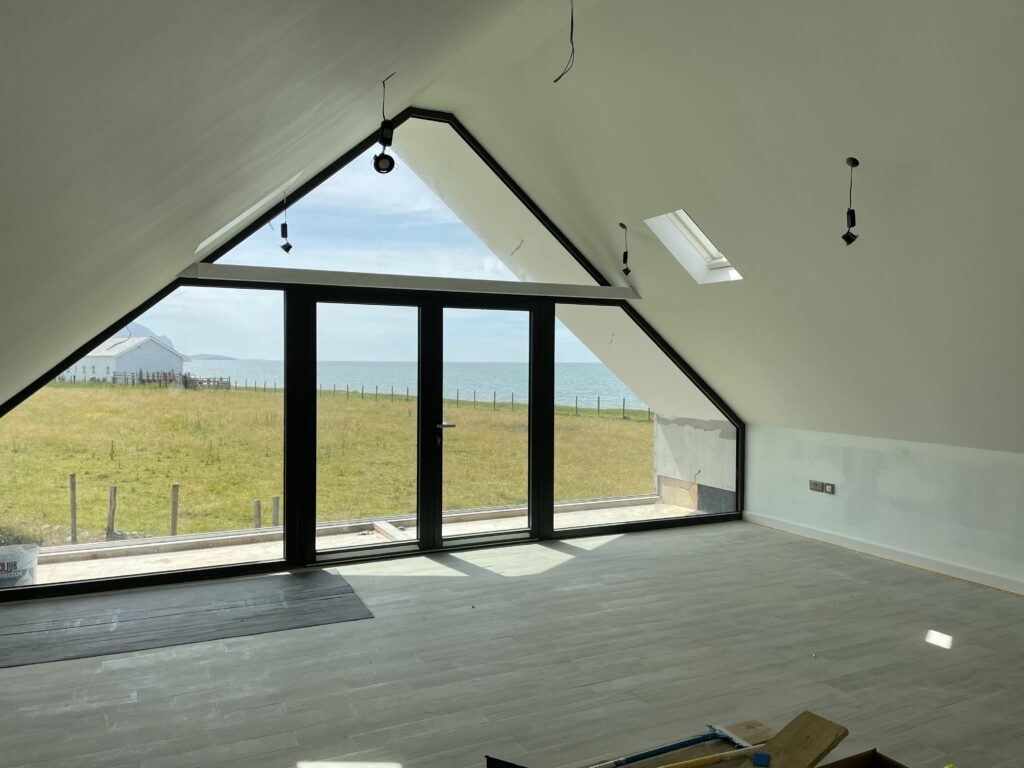 Interior Spray Painting Services
We offer interior paint spraying services to all types of projects, mainly new builds and extensions where there is a lot of new plaster, Our airless paint spraying method is super fast and efficient on any given project it warrants, not all jobs are suitable for paint spraying due to the nature of each and every given job, we offer our best advice if spraying is going to be suitable for your job.
With interior painting and decorating It usually depends on how much masking is required compared to rolling and brushing and whether or not furniture and carpets are present that would also need coverings and masking, sometimes it's just easier to brush and roll when it comes to house painting when occupied but great for new builds and extension's see it in action below.
Our Customer Reviews
4 reviews on
Wow! Simon and Tom are nothing short of amazing! It's like hiring the A Team. They don't mess about, they get the job done perfectly and fast! Even if you think it's impossible, they just get it done! We initially booked them to spray paint the outside of our pebble dashed house, which needed a lot of work, they did such a great and thorough job, we then asked them to paint all the inside as well! The house was in need of a lot of work and Simon and Tom knew exactly what needed to be done. They went above and beyond, not only did they paint the outside impeccably, they cleaned all of the outside of the chimneys, which we didn't expect them to do, before finishing it in brilliant white just as we wanted. Everyone has commented what a great job they've done and how great the house now looks. They cut no corners. Everything is done right. As for inside, it now looks like a different house inside a well and has been finished to a super high standard, which we definitely couldn't have achieved ourselves! They again went above and beyond and sorted out all the dented plaster, the cracked old ceilings now look like they are in a new build! Simon was extremely knowledgeable about everything and advised us on colours, materials, and we also soaked up all the advice he gave us about other aspects of our renovation. We felt very lucky to have workmen in with this level of experience and calibre. They showed up early each morning when they said they would, you know exactly where you are with these guys, there's no messing about. They are absolutely committed to the job they are on and work super fast and are incredibly thorough. We would absolutely recommend North Wales Decorating to anyone. Outstanding quality, price and lovely lovely people. Thank you Simon and Tom - we will be back!
Thank you so much guys. First Class Workmanship
Simon at North Wales decorating did a great job painting my external walls. On budget, on time with no fuss. I'd highly recommend North Wales Decorating.
Matched the colour I needed when couldn't get it anywhere else