Painting and Decorating Services In North Wales
We Undertake All Aspects Of General Painting & Decorating
Both Domestic and Commercial Properties
Painting & Decorating Services North Wales
Based In Rhyl, We offer both internal and external painting and decorating services in North Wales and the surrounding areas in the North West.
Our services include:
New Builds & Extensions.
Homeowners.
Private Dwellings.
Commercial Dwellings.
Insurance Companies.
Local Authorities.
Local Building Companies.
Domestic & Commercial Properties Including Rentals For Estate Agents And Private Landlords, Schools, Offices, and Commercial units, and much more.
We cover all aspects of interior & exterior decorating work including Airless spraying.
We are fully qualified and fully liability insured with Simply Business.
We are a friendly and reliable service offering our customers a great service time after time with no mess and no fuss.
We work at a fast pace looking to turn the job around fast but not forgetting about the quality.
We believe it's more than just painting – We believe that the finish is down to the initial preparation which we get right for our customers time after time in rapid times in most cases.
Let's just say we don't hang around drinking tea all day – We Get The Job DONE!
We Also Have A Portfolio Of Our Own Properties As Private Landlords Where We Learnt A Lot!
Our Services
01.
Interior Decorating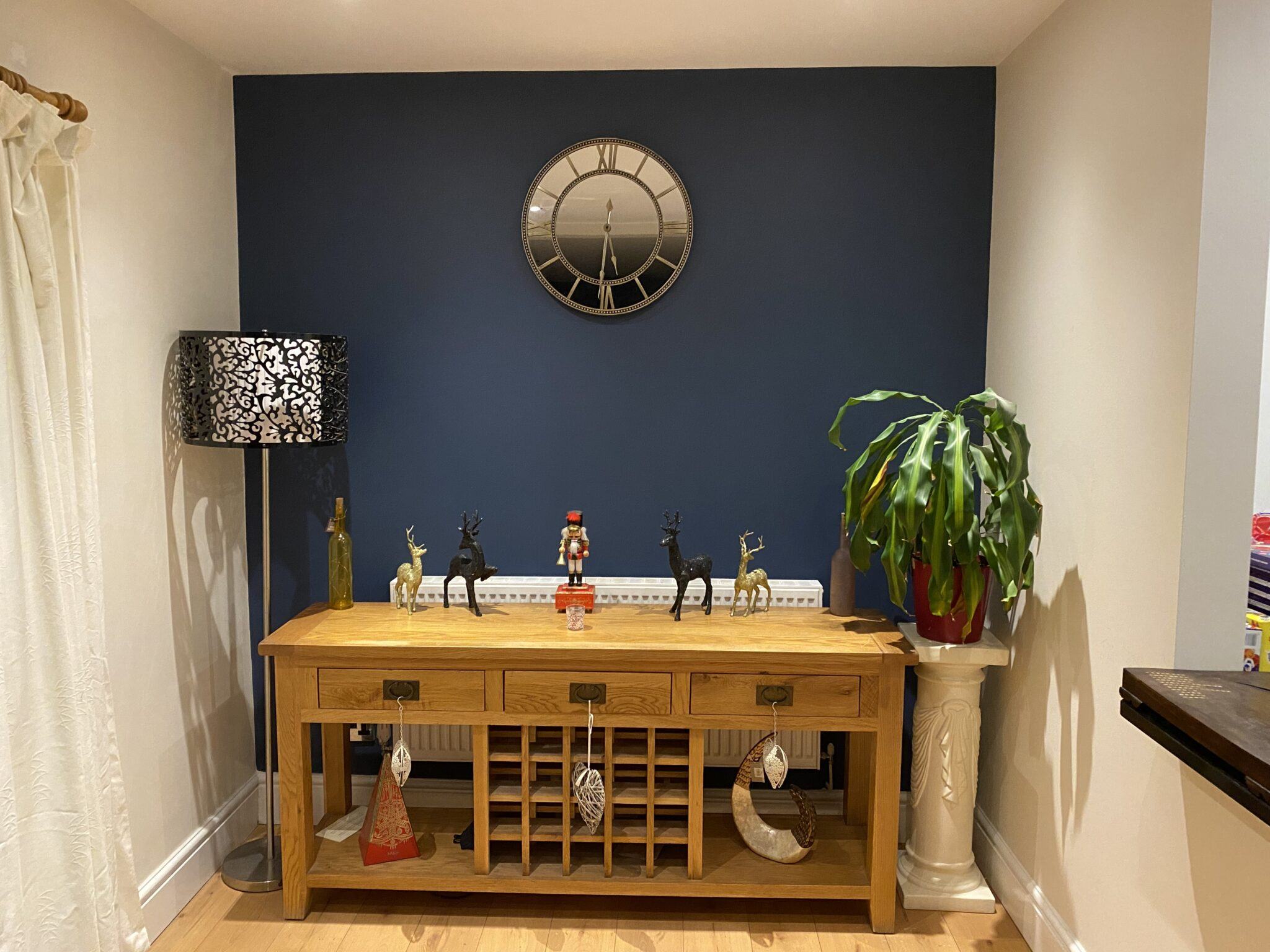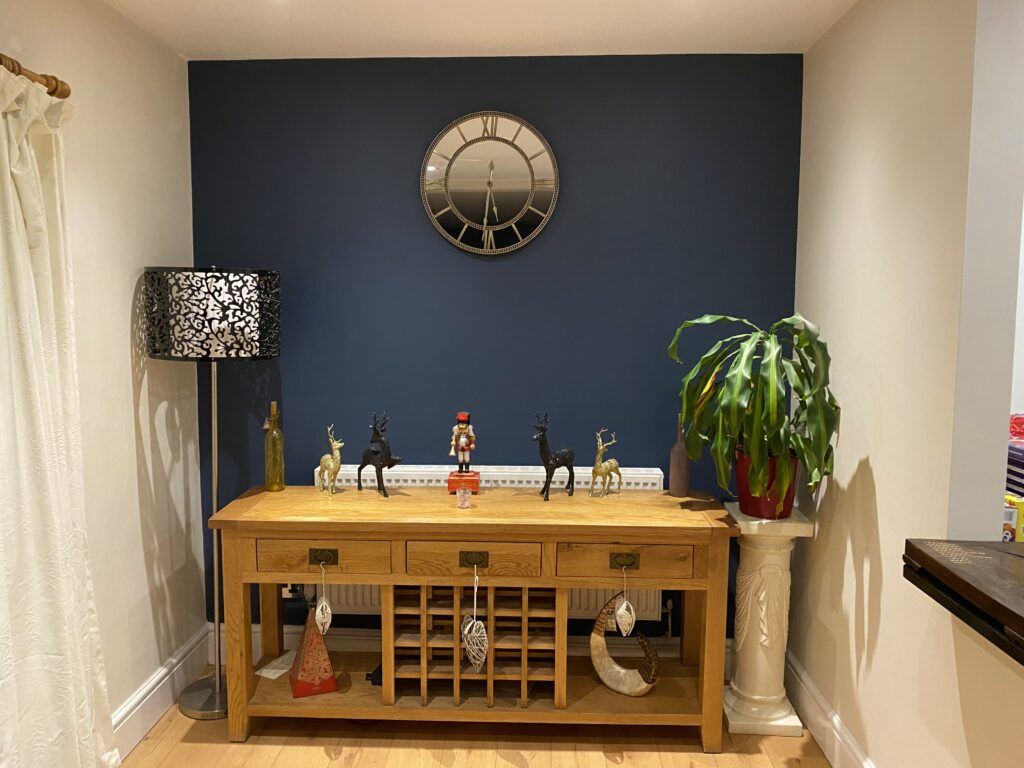 Domestic and Commercial Interior Painting and Decorating Services.
02.
Exterior Decorating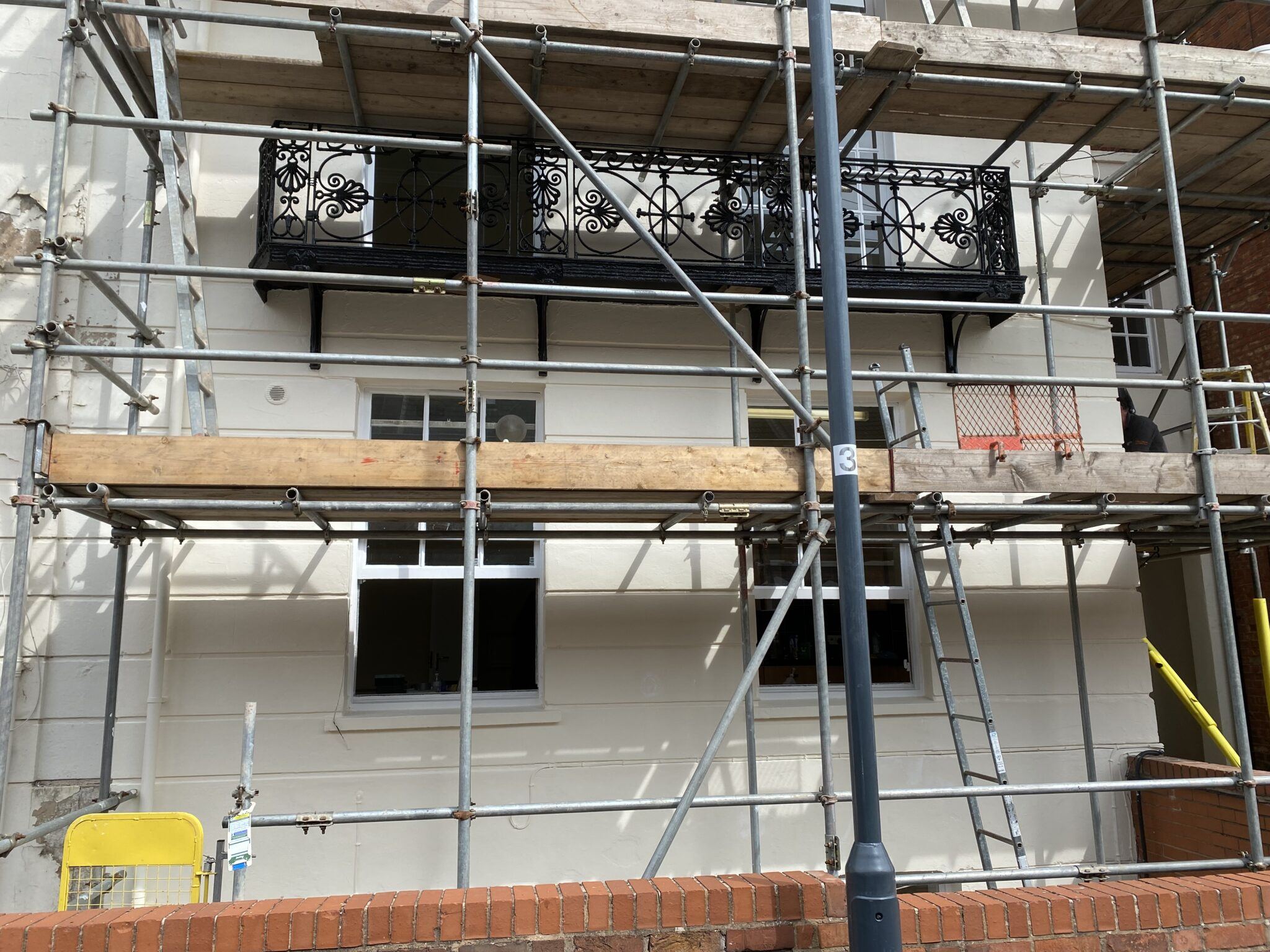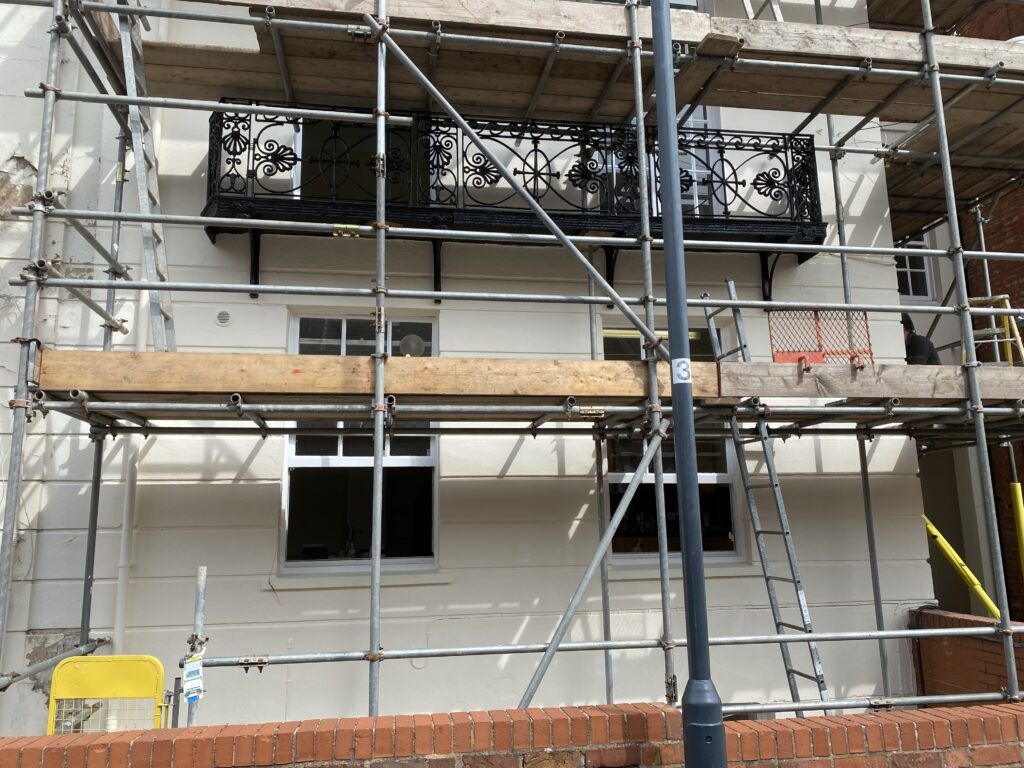 Domestic and Commercial Exterior Painting and Decorating Services.
03.
Airless Spraying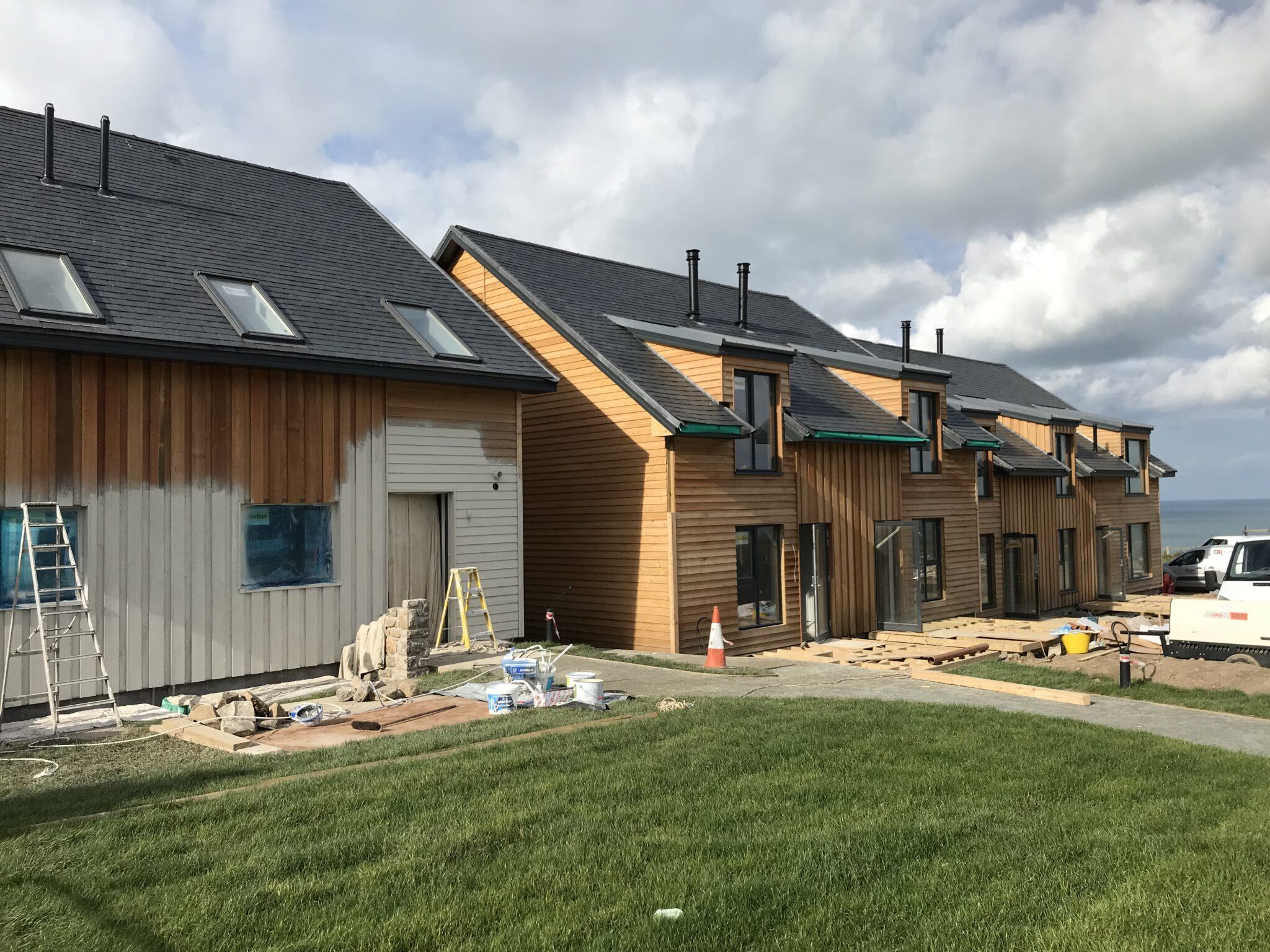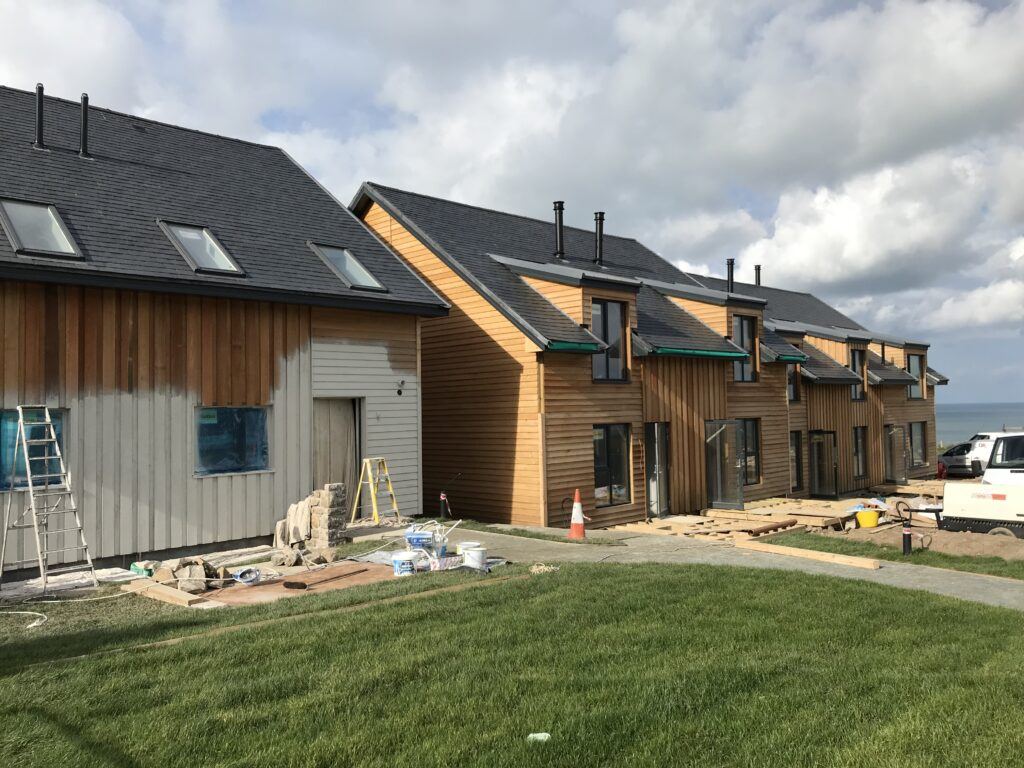 Domestic and Commercial Airless Spray Painting Services.
Our Experience
We have over 20 yrs experience in all aspects of the job, from new builds to refurbishment projects.
We spent many years in Surrey, London where we specialized in rental properties for reputable estate agents such as APW Estate Agents and Curchods Estates
We also worked with a local builder Kevin Eastwood who has now retired to France and passed his business on to his son known as Tom Eastwood of Eastwood Carpentry.
We still do some work in Surrey but only on a smaller scale nowadays after years of traveling.
You can learn more about us here.
Our Customer Relations:
We work closely with all our customers all the way from the first point of contact on any job big or small.
We can offer you good solid advice from the start, and we offer our help in working out a plan of action and schedule for the job.
We help to choose the colours and help you choose the right materials needed for your job!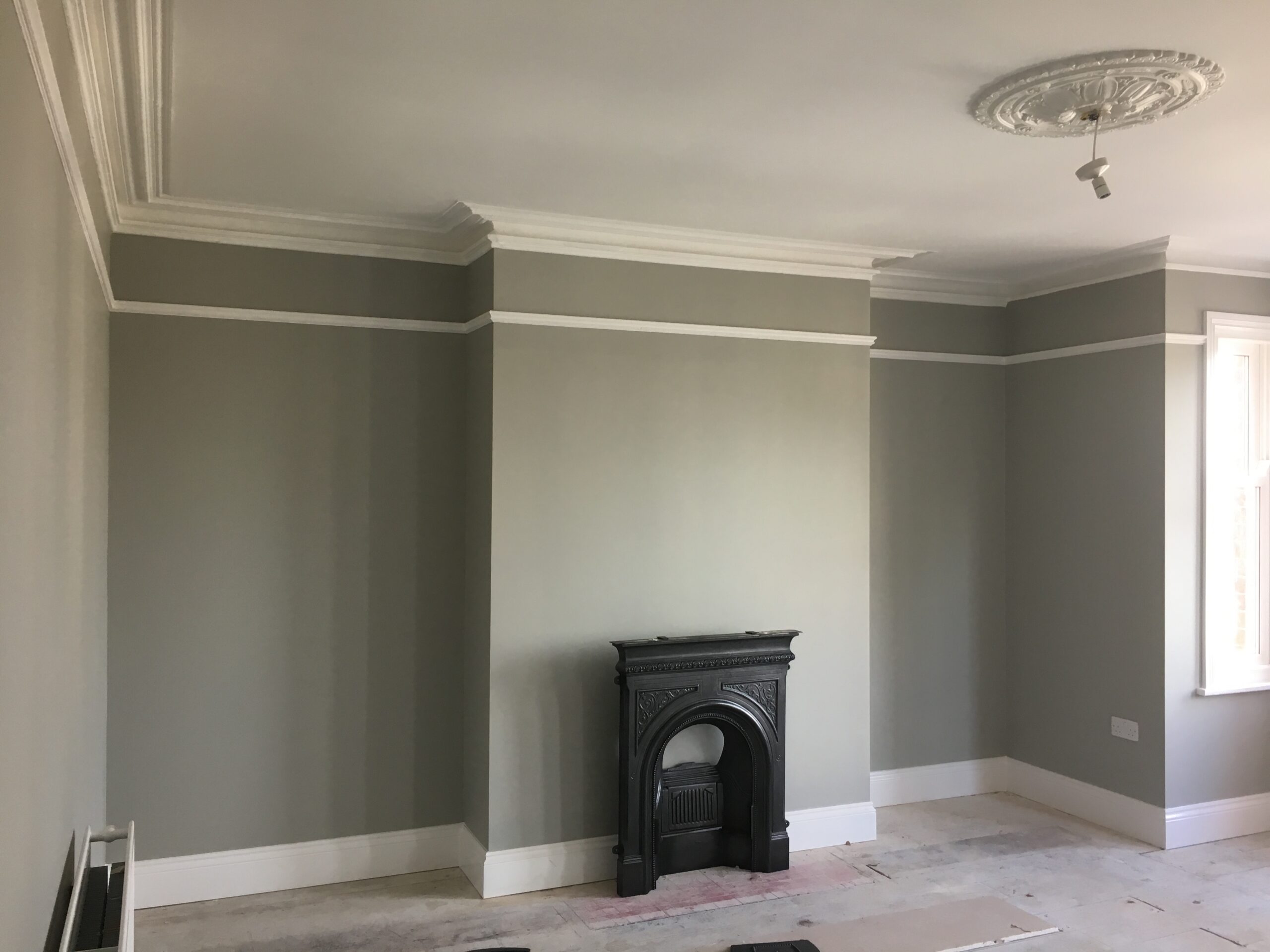 Interior Decorating
We Cover All Aspects Of Interior Painting & Decorating Finishes To A High Standard.
The property in the image was a period property refurbishment based in Caernarfon
We undertake all aspects of interior painting and decorating from small jobs to much larger projects.
See some of our latest projects to learn more about our interior decorating.
Interior Painting
Interior Lining
Interior Wallpapering
Durable Finishes
Wall Murals
Murospec Papering
Interior Surface Preparation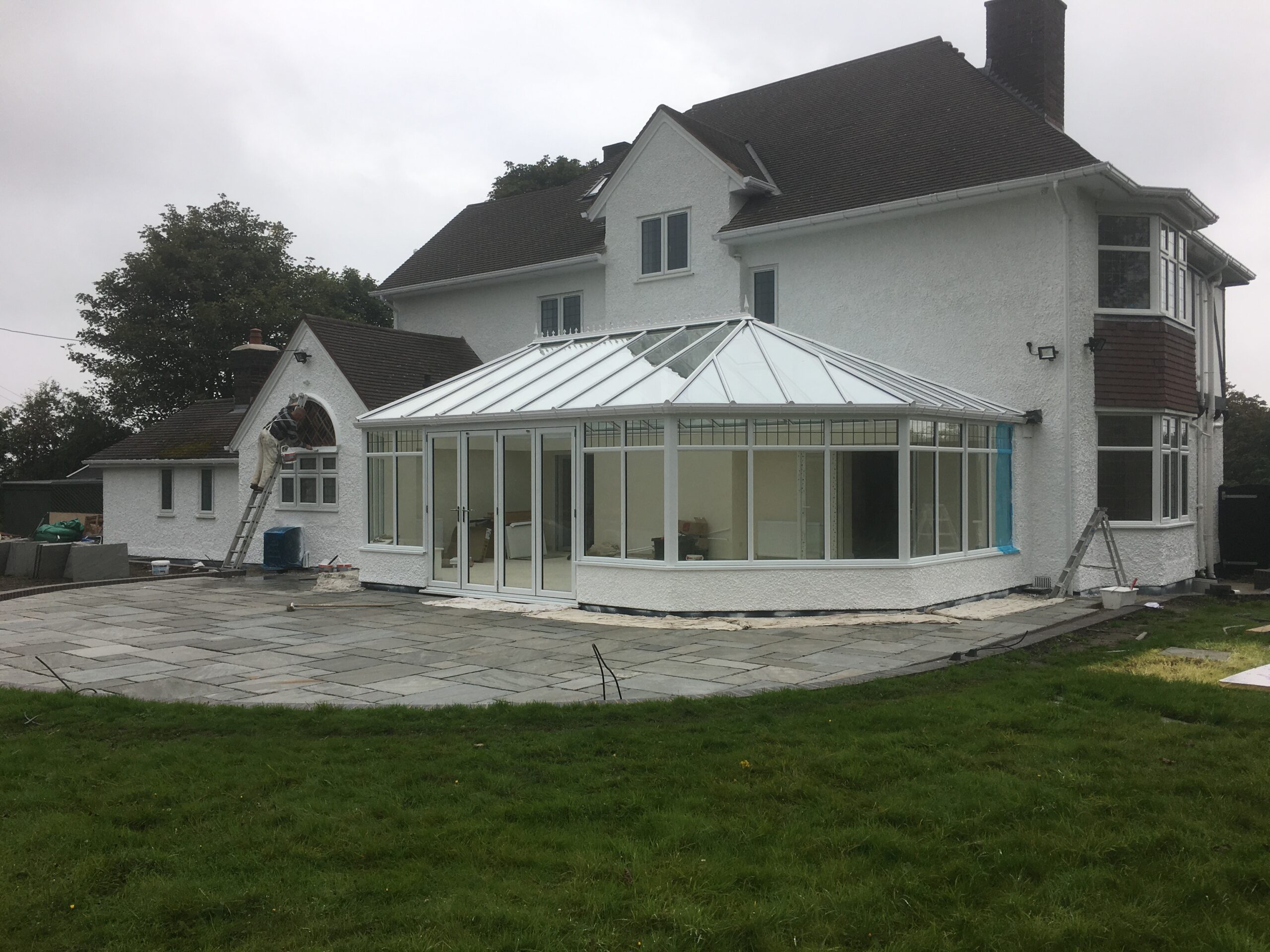 Exterior Decorating
We Cover All Aspects Of Exterior Decorating – Masonry – Fascias & Soffet Boards – Wooden Windows & Doors.
The property in the image was a former church house based in Wrexham where we sprayed the pebbledash
We Highly Recommend Using The Dulux Weathersheild System For A Longer Lasting Finish.
We cover all aspects of Exterior painting and decorating to a high standard of finish.
See Our work gallery to learn more about our exterior decorating.
Masonry Coatings
Wood Stain Finishing
Pebble Dash Coating
Windows & Doors
Metal Cladding Coatings
Wooden Cladding Coatings
Sash Window Specialists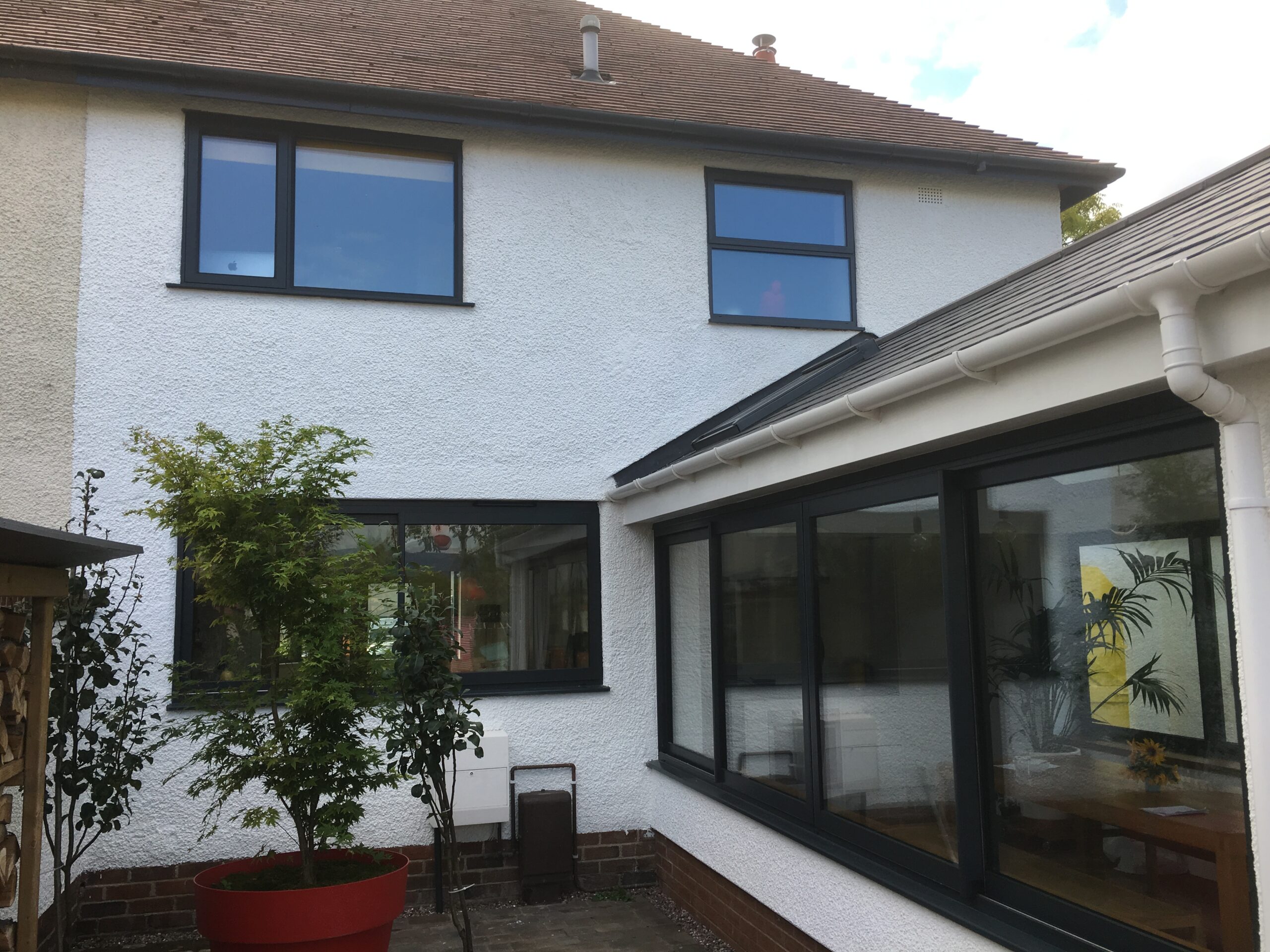 Airless Spraying
We Offer an Airless Spray Painting Service across north wales and the north west areas.
We Have Over 20 Yrs Experience In This Particular Field.
The propertry in the image was a pebbledash spraying job based in St Asaph
Airless Spraying Can Really Make A Big Impact On Any Job Simply Due To The Speed Of This Method Especially New Builds Where New Plaster work Or Block work Is Present.
Ideal for new build properties such as
New Builds
Extensions
Breeze Block
Plaster Board.
Wooden Paneling.
Pre-painted Surfaces.
Commercial Units
Industrial Warehouses
Airless spraying takes the pain out of brushes and rollers on new plaster or new breeze block.
Airless spraying is typically used on new work although this method of painting can also be used on refurbishment projects and extensions.
This method is very fast and efficient as you can see by watching the video below where a mist coat is applied to the walls.
Whilst the ceilings are finished completely to a perfect white spray finish.
Airless Spraying video
As you can see for yourself if you watched our video above, this method of painting is super fast and will come in really handy for many types of projects, especially new build properties.
In my experience with new work, this is a great way to get the initial base coatings on the walls and ceilings before any second fixings are applied,
This makes the job a whole lot easier for any painter to finish the job once all second fixings are installed.
We offer a spraying solution at the same time we offer a full finishing decorating service within the company.
We have many years of experience in airless spraying.
Also many years as a general decorating company covering all aspects of the job.
Conditions For Airless Spraying: – What You Need To Know

Exterior:
In usual cases spraying outside can be difficult for the simple reason of overspray landing on parked cars/house`s/windows etc.
In some cases, in not-so-built-up areas, it can be achieved depending on the surroundings.
please let us know your situation.
Interior:
The Ideal Time To Spray on a new build or extension project of any kind is immediately after plastering along with the First fix electrics being installed before any other furniture or second fix fittings are installed.
This saves masses amount of time on the paintwork overall on any project.
In most cases the ceilings would be sprayed to a finish & walls would be mist coated ready to be finished by roller & brush following further preparation for any defects on the walls once fixtures and fittings have been added.
That said, The walls can be fully coated using the airless spray method but we recommend applying a roller finish after the last spray coat, This enables you to touch up with a small rad-roller later down the line.
Touching up a spray finish can be tricky and look cloudy which is why we recommend applying a roller finish to the last spray coat.
Learn more about our paint spraying services
Airless Spraying Saves Time, Money, and Headache!!!
Our Working Process
Interested in our services? Here's what you can expect from the first point of contact:
01.
Contact Us
On the first point of contact, you will be asked about the details of your job, your address will be collected along with a suitable time for a site meeting.
02.
Site Meeting
At the site meeting, we collect your email, then discuss your requirements for the work you want to do and take some notes with regard to labour and materials costs.
03.
The Follow Up
We then follow up with a detailed email of your job specifications which includes a list of the work required along with your price for both labour and materials.
04.
Finally
Once you receive your detailed free no obligation quotation. It's then up to you to contact us if you would like to go ahead with the work and we then book a start date with you.
What Our Customers say
4 reviews on
Wow! Simon and Tom are nothing short of amazing! It's like hiring the A Team. They don't mess about, they get the job done perfectly and fast! Even if you think it's impossible, they just get it done! We initially booked them to spray paint the outside of our pebble dashed house, which needed a lot of work, they did such a great and thorough job, we then asked them to paint all the inside as well! The house was in need of a lot of work and Simon and Tom knew exactly what needed to be done. They went above and beyond, not only did they paint the outside impeccably, they cleaned all of the outside of the chimneys, which we didn't expect them to do, before finishing it in brilliant white just as we wanted. Everyone has commented what a great job they've done and how great the house now looks. They cut no corners. Everything is done right. As for inside, it now looks like a different house inside a well and has been finished to a super high standard, which we definitely couldn't have achieved ourselves! They again went above and beyond and sorted out all the dented plaster, the cracked old ceilings now look like they are in a new build! Simon was extremely knowledgeable about everything and advised us on colours, materials, and we also soaked up all the advice he gave us about other aspects of our renovation. We felt very lucky to have workmen in with this level of experience and calibre. They showed up early each morning when they said they would, you know exactly where you are with these guys, there's no messing about. They are absolutely committed to the job they are on and work super fast and are incredibly thorough. We would absolutely recommend North Wales Decorating to anyone. Outstanding quality, price and lovely lovely people. Thank you Simon and Tom - we will be back!
Thank you so much guys. First Class Workmanship
Simon at North Wales decorating did a great job painting my external walls. On budget, on time with no fuss. I'd highly recommend North Wales Decorating.
Matched the colour I needed when couldn't get it anywhere else
Mari
Home Owner – Interior Spraying
We got Simon and his team to spray paint all of our new house build on the 24.7.17 and it is looking amazing. The ceilings are fantastic, I don't need to touch them anymore. It was all done in a few hours, it would have taken me over a week to complete all of it. As it was new plaster we would have needed so many coats, now it is ready for colour. I would recommend this service to anyone. Very happy.
Frances Fuller
Home Owner – Exterior Painting
Thank you Simon and Peter for an efficient and thorough job when decorating the outside of our house. You came when you said you would, were very pleasant chaps, and worked to a high standard. Your quote was very reasonable for the amount of work undertaken. I would recommend you to friends.
Matt Bateman
Home Owner – Exterior Painting
Simon at North Wales decorating did a great job painting my external walls. On budget, on time with no fuss.

I'd highly recommend North Wales Decorating.
Leave Us A Review
Had work done by North Wales Decorating?
You can kindly leave us a review directly on Google and share your experiences with the world about our painting and decorating services.
Alternatively, You can also leave us a review by using the comment box provided for you below.
Your Review will be publicly displayed on our website. Thanks In Advance.